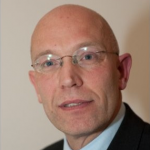 Henny Gruis
06 1402 2904
info@gruis.nl
Henny is a systematic, result-oriented manager based on many years of broad experience in the financial field.
His style is pragmatic where the desired result comes first.
He oversees the big picture, without losing sight of the details.
He usually works as easily as a team player as he does alone.
Always the focus on solutions rather than problems, calm, deliberate & confident
His core activity is screening financial processes,
always aimed at improving effectiveness and efficiency.
His goal is to provide added value and advice on financial matters.